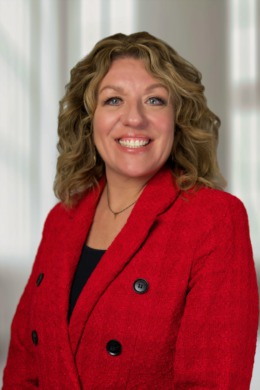 Heidi was born and raised in Flushing, MI.  She graduated with a BA from Michigan State University and has lived in the Lansing area for the past 35 years. Her first "real" job was in retail management and shortly thereafter transitioned into a hot new industry called cellular.  (Yes, she was there in the very beginning!)  Before Heidi and her husband of 27 years had their first child, they started their own leadership development business and pursued that together for the next 14 years.  Once all 4 of their children were enrolled at Williamston Schools, Heidi followed in her parent's footsteps and pursued a successful 15 year career in the education industry. 
Heidi enjoys spending time with her family, friends and Willy (the family dog), attending their children's sporting events, visiting their out of state adult children, home improvement projects, listening to a variety of music, downhill skiing and attending her church in East Lansing.  

Home means different things to different people and helping others with their real estate needs and dreams has interested Heidi for years. Heidi is excited about her Act 2 and helping people with their real estate needs and dreams! Heidi is extremely approachable, honest and transparent. Her strong communication skills, customer service background and work ethic makes Heidi the perfect choice as your real estate agent!
Testimonials
It was great working with Heidi Smith and Samantha Seybert in finding my house, working hard to achieve research on properties that might fit our taste. Thank you again
Raul Felman
Heidi was an amazing realtor, she took ample time to get to know me and answer any questions I had. I am a first time home buyer so she explained the entire process and costs right away. A more senior realtor, Sam, was also there for a few different house showings and her insight was so valuable. Jeff Burke & Associates is a team and it was a pleasure to work with them.
Samantha L.
Very much enjoyed working with Heidi Smith. She was most understanding and kind as I was careful and kinda slow to pick just the right house. She made me feel more like family than merely another client. I am giving her two thumbs up and would surely recommend her to friends and family.
Daniel Claes
Heidi Smith was an amazing realtor! I was moving from Illinois to Michigan and she found me the perfect place so quickly. She listened to what was important to me and understood my budget as to make looking more efficient with minimal time. It was my first time buying so she helped me, along with her lending team, understand the process thoroughly and kindly. She truly worked tirelessly before I even came to look compile a group of properties that fit well for me. She is such a quick problem solver when they arise as to keep the process going in a very desired timely manner. I can not recommend her enough!
Courtney Hale
Always willing to go above and beyond to look up details to make sure no issues slip by on their showcases. Very friendly and patient, which was reassuring for me as a first-timer.
Barthelemy Martinon
More Testimonials