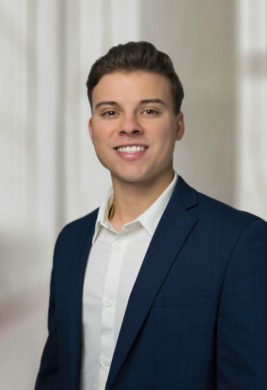 Kaleb Burke is from Grand Ledge, Michigan and specializes in the Greater Lansing Area. Kaleb has done business all across the State of Michigan, and has experience in lake front condos, build jobs, and residential housing markets. Kaleb played two years of Collegiate baseball at Lake Michigan College where he earned his Associates in Business before pursuing Real Estate on a full time basis. He is also a member of Phi Theta Kappa, which is an educational establishment devoted to giving back to the local community whenever possible. 
With 5 years of experience, Kaleb has worked the ins-and-outs of the industry and strives to make the home buying experience one that is nothing shy of effortless. Building generational wealth, creating a better tomorrow, and helping people fulfill their home buying dreams are what he strives to do each and every day. A high level of communication, professionalism, and knowledge are what it takes to be the best agent for the job and that is exactly what Kaleb provides his clients!
Testimonials
From start to finish, this was a great experience working with Jeff and Kaleb in purchasing my first home! I enjoyed that they were available in a short time frame to look at homes that popped up on the market. They were very flexible, which was key.
Even after the sale, they were still in communication on some things the seller communicated later on. I would definitely recommend them to anybody looking for a new home! Very professional!
Ryan Parshall
Worked with Jeff Burke and Kaleb Burke. Kaleb helped me and my family get our 1st home and after extreme adversity, he was able to help us lock in a house in our preferred area! Kaleb was very helpful, informative, and very down to earth. He's has a lot of experience and I would recommend him for your next home purchase
Dakota Lawhon
Had an awesome experience! They were responsive, helpful, and got me a great house and a great loan.
Mark Donovan
Great service, diligence, and setting of expectations!
Steve Set
More Testimonials