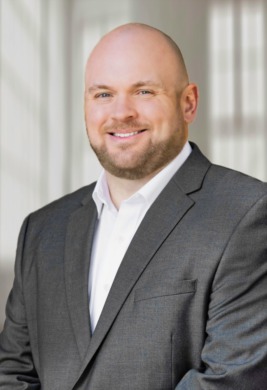 Ryan grew up in Okemos, MI prior to moving to Texas where he lived for the past four years. Recently, Ryan moved back to the mitten and is living in Haslett, MI with his Corgi named Rocket. Ryan received a Bachelor's in Business Management from Ashford University. In his spare time, Ryan enjoys trying out new recipes, traveling the country and any activities where he can find himself in the great outdoors.
Ryan's parents have both been in the real estate industry for many years, so you could say his interest in becoming a real estate agent is only natural.  He is passionate and eager to help you with all of your real estate questions and needs, as this is a very important decision in life. Let Ryan be there to provide that seamless real estate process from start to finish.
Testimonials
Jeff and Ryan were very accommodating and were a pleasure to work with. Very professional and always worked extra to find us the right home. We are very pleased with their work and would highly recommend them.
Heather Croley
This was a very good experience. Ryan was very knowledgeable and patient with me, since I'm a 1st time homeowner and didn't know the process and wordage. He took the time to explain every step and always checked in to see how I was dealing with things. He made this experience very good. Thank you Ryan!!!
Jennifer L.
First off, if I could give this review 10 stars I would! Ryan Nichols was absolutely amazing! I was a first time homebuyer and was nervous for how stressful buying your first home could be. With that being said, Ryan was on top of EVERYTHING! He was professional, experienced, and had great communication throughout the entire process. I did not find any part of the home buying process to be difficult at all with Ryan by my side. In fact, it was rather fun and exciting with Ryan! I would recommend Ryan to ANYONE! He knows what he's doing and I cannot be happier with how things turned out. Thanks again Ryan!
Alan Yin
Ryan was an amazing agent for purchasing our first home! He was thorough, timely, and always available for any questions we had. I really appreciate how he took the time to talk us through the home buying process and make sure all of our questions were answered. I can't recommend Ryan enough!
Holly Flynn
More Testimonials