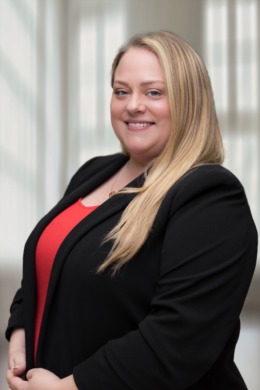 Samantha was raised in DeWitt, MI where she attended High School before moving onto Lansing Community College where she earned her Associates in Theatre.  Samantha later pursued her Bachelors of Arts with a degree in Professional Communications from Siena Heights University.  For eight years Samantha used her degree while working in the Wireless Industry.  After four years across the lake in Milwaukee, WI Samantha is happy to be home with family, friends and away from all those Packers fans.  When Samantha is not working you can usually find her reading, cooking, volunteering in her spiritual community, and spending time with family and friends.
Samantha's Father is a Retired Real Estate Agent so she is proud to be following in his footsteps and excited to be a member of Jeff Burke and Associates at Keller Williams.  With her extensive background in customer service, she is very customer focused and will strive to provide a highly comfortable, professional, and enlightening experience.  Samantha's goal is to help you find the home of your dreams and have a little fun in the process!  With the hard work and dedication she is sure to provide, let her do all the heavy lifting for all of your Real Estate needs and you just sit back and enjoy the views.
Testimonials
Samantha was awesome! She helped with our video tours and went back if we had specific questions on the property. Very responsive and helpful! She mad or across the country move a whole lot easier!
Jessica Cole
Sam and her team were so helpful and made buying our first house so smooth!
Megan Smith
It was great working with Heidi Smith and Samantha Seybert in finding my house, working hard to achieve research on properties that might fit our taste. Thank you again
Raul Felman
As a first-time buyer coming from out of state, having Samantha Seybert from Jeff Burke & Associates and the local knowledge she brought as our realtor was immensely helpful throughout homebuying the process. She provided valuable insights into the local area, helping us make informed decisions that gave us confidence in the choices being made. She actively listened to our needs and preferences, ensuring that she understood exactly what we were looking for in a home. One aspect that truly impressed us was Samantha's communication style. She was always prompt, attentive, and thorough in her responses to our questions and concerns. She actively listened to our needs and preferences, ensuring that she understood exactly what we were looking for in our home. Her ability to articulate information clearly and concisely made the entire process smooth and stress-free. Additionally, Samantha's dedication to her clients was evident in her availability and responsiveness. She made herself readily available to accommodate our busy schedules and was proactive in keeping us updated on new listings that matched our criteria. Her commitment to finding us the perfect house helped us feel supported and guided every step of the way. Thanks to Samantha from Jeff Burke & Associates, we were able to find and purchase our dream home quickly. Her professionalism and genuine care for her clients truly made a difference in our home-buying experience. I wholeheartedly recommend Samantha Seybert to anyone in need of a reliable, knowledgeable, and dedicated realtor. If you're looking for someone who will go above and beyond to help you find your ideal home, Samantha is the realtor you can trust. Thank you, Samantha, for all of your help and support throughout this journey!
Phillip Ashbrook