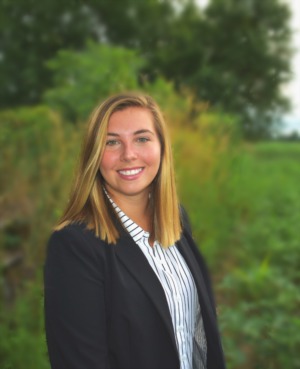 Sava Treloar is from Mason, Michigan, and currently still resides there. Sava graduated from Northwood University with a Bachelors in Business Administration, and a major in Entrepreneurship. In her spare time, Sava enjoys spending time outdoors and making memories with her family and friends. 
 Sava decided to become a real estate agent after graduating college. She is  a relationship-builder with an entrepreneurial spirit and passion for the real estate industry. Growing up with her parents flipping homes, this was the introduction that sparked her motivation to become a real estate agent. She strives to deliver the utmost service and knowledge to her clients on a daily basis, all while finding their dream home!
Testimonials
Sava Treloar is awesome to work with. She is a professional with a positive mindset. She is trustworthy and committed to her clients.
April Rise-Brownlee
Sava Treloar is phenomenal! She responds in a timely manner and is very thorough when providing information on making the rights steps to buying a house. She is professional, caring and puts time and effort towards meeting her clients needs. Sava exceeded my expectations and I am beyond satisfied with the business she provided. Looking for a new home? Talk to Sava Treloar. She will not disappoint you!
Sarah Rae Brownlee
Sava is the best real estate agent! I would highly recommend her!
Renee Seymour
Positive:
Professionalism,
Quality,
Responsiveness,
Value
If you want to buy or sell a home I highly recommend Sava Treloar (Jeff Burke & Associates). She is very professional, informative, helpful, creative and thorough in the pursuit to help you get where you want to be.
Michael Pribojan
I had the pleasure of working with Sava in the purchase of my second home. She was always available, professional, courteous and helpful during the very long process. No matter the home, we had fun and were on the same page. In the end landed the perfect one for me!
Jordan Ellsworth
More Testimonials